More concerns emerge about the company's health and viability
By David Gill | December 6, 2016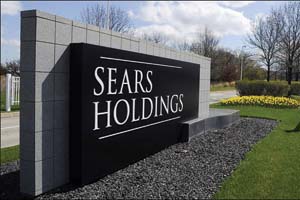 Two of Sears Holdings top executives left the company last week, again raising questions about the retailer's future.
Joelle Maher, president and chief member officer of the Sears chain, and Jeff Balagna, executive vice president, both departed the company. Maher, who took her post in July 2015, was in charge of the chain's merchandising, marketing and profit-and-loss operations, along with the development of its Shop Your Way member-centric business strategy. Balagna joined Sears Holdings in May 2013 as head of its information technology operations.
Sears Holdings announced Balagna's departure in a filing with the Securities and Exchange Commission, which said he left "to focus on his other business interests and pursue other career opportunities." Maher's departure was confirmed by Howard Riefs, spokesman for the company. Successors have not yet been named, Riefs added.
Press reports about the two executives' departures indicated that the moves have raised new concerns about Sears Holdings' future. An account from the Business Insider website said the moves sent "a dire warning about the health of America's once-leading retailer just days ahead of its quarterly earnings report." Sears Holdings will report its third quarter financials on Dec. 8.
Steve Goldberg, president of The Grayson Company, a retail consulting firm, said the question about Sears is whether or not it can continue to be relevant in the retail marketplace. "They have been marginalized on price by Walmart and Target, on fashion by Kohl's and J.C. Penney, and on home by Bed Bath & Beyond, Home Depot and Lowe's," Goldberg told HFN.
For the sake of Sears' survival, Edward Lampert, Sears Holdings' chairman and CEO, needs to convince vendors that the retailer can draw shoppers back, Goldberg added. "It's no longer good enough for them to say, 'We're Sears,'" he said. "What they need is to reinvent themselves in their stores and their merchandising. They need to offer something other retailers don't have, and right now they're not doing that."
This has been a year in which doubts about the company's fate have repeatedly surfaced. Throughout the year, rumors have circulated that its Kmart chain will be closed. The rumors brought an emphatic denial from Lampert, who said in a blog post on the company's website in September that "there are no plans and there have never been any plans to close the Kmart format."
To view the published article, click here.