TGC's CEO Kevin Mullaney discusses standing strong in the face of the "retail apocalypse"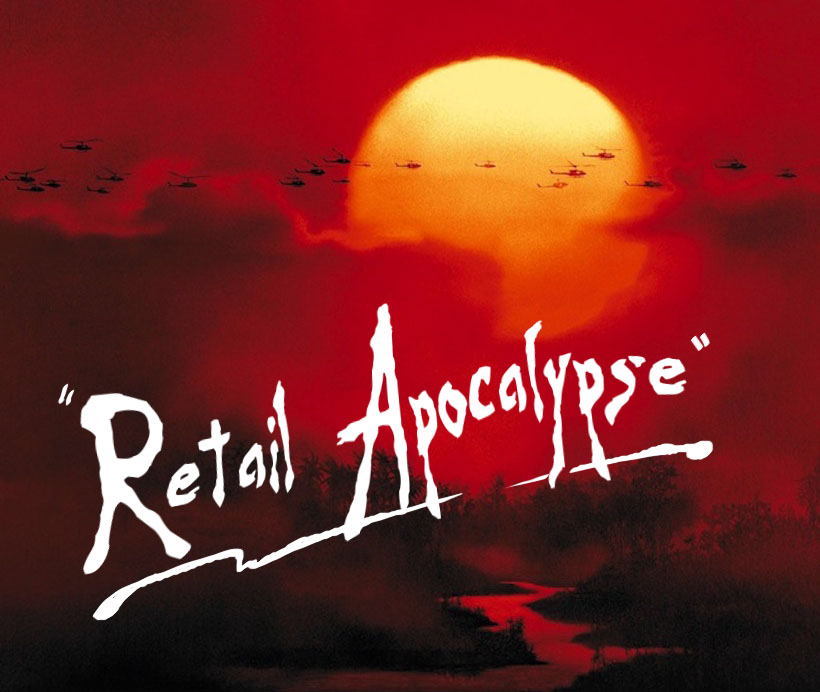 There is no question that the U.S. is significantly "over-stored," especially when compared to other developed countries. The "retail apocalypse" we're experiencing now is a market correction that's been looming for some time. The number of retailers who have announced meaningful store closures is staggering and there's no doubt that a seismic shift in the retail landscape is taking place.
Why is the "retail apocalypse" upon us now?

The reality is this: over the last 45 years, the number of U.S. malls has grown at a rate that has far outpaced the U.S. population. Unproductive malls that should have been closed have instead been kept artificially afloat through "bundling" leases in unproductive centers with those in highly desirable malls. The straw that broke the camel's back was a substantial decline in mall traffic and the record number of planned anchor store closings, which can be attributed, at least in part, to the rise of digital commerce.

Consumers aren't exactly chomping at the bit for the chance to buy more stuff either. "Experience" is winning out over material goods, and it's not just Millennials driving this change. Baby Boomers, who account for over 50% of total U.S. spending power, want "experiences," too – especially in the realm of travel. With a lack of product newness, "experiences" inevitably start to look even more appealing.
Does this mean that physical retail is becoming less relevant?
The short answer is no. Brick and mortar stores are still critical and highly influential. In fact, they are an increasingly important factor driving sales in other distribution channels. TGC has been studying the effects of store openings on other channels of distribution for some time, and the results are staggering.
TGC recently examined the impact of new brick and mortar store openings on a rapidly growing company's overall sales across all distribution channels across several markets. In all cases, each store opened represented the company's first physical store presence in that particular market.
In each market in which a store was opened, annual direct-to-consumer e-commerce sales increased incrementally by an average of +200% year-over-year.
In another case, TGC studied the effect of a vertical brick and mortar store opening for a developed designer apparel & accessories brand. After one full year, the new store generated close to $2 million in sales and the company's:
• Direct-to-consumer e-commerce sales in that market grew nearly 25%
• Wholesale sales in that market grew over 30%

In both of these cases, the overall market impact of opening brick and mortar stores was exponential.
Conversely, we know that store closings also have an effect on sales in other distribution channels. Based on an examination of recent market data, a company can expect e-commerce sales in a given market to drop by roughly 20% if a brick and mortar store in the trade area closes.

So, what do I do now?
A change of this magnitude requires a monumental shift in the way one thinks about and approaches retail.
Consumer behavior trends like declining mall traffic and the desire for experiences aren't going to be "fixed" tomorrow, or maybe ever. Longer-term strategies that better position companies to nimbly align with changing consumer interests are a must, but optimizing business in the short-term is also imperative.
Edit/Amplify

Leveraging merchandise selling data to give consumers more of what they want, and less of what they don't want seems easy and obvious but most retailers come up short in execution. The proprietary TGC process of edit/amplify maintains a compelling assortment while aggressively editing-out unproductive SKUs and amplifying, or "powering-up," top-selling SKUs.
In a recent SKU rationalization project, TGC partnered with a client to reduce the total number of SKUs sold in a test store by 26%. Test store sales and gross margin dollars increased by 9% compared to the control group.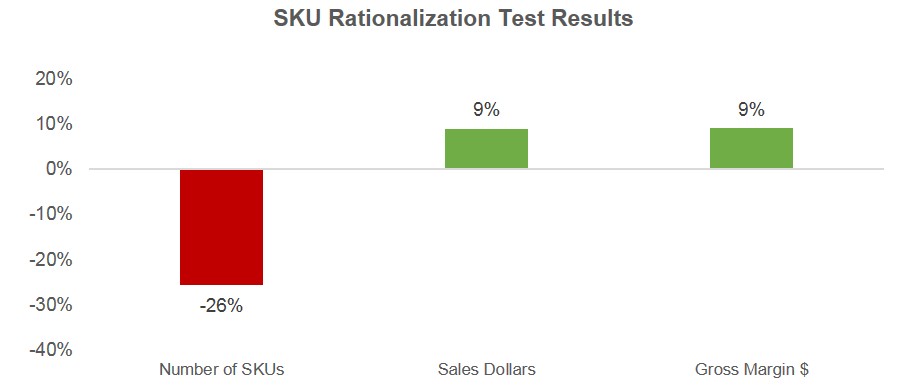 Right Goods, Right Place, Right Time, Right Now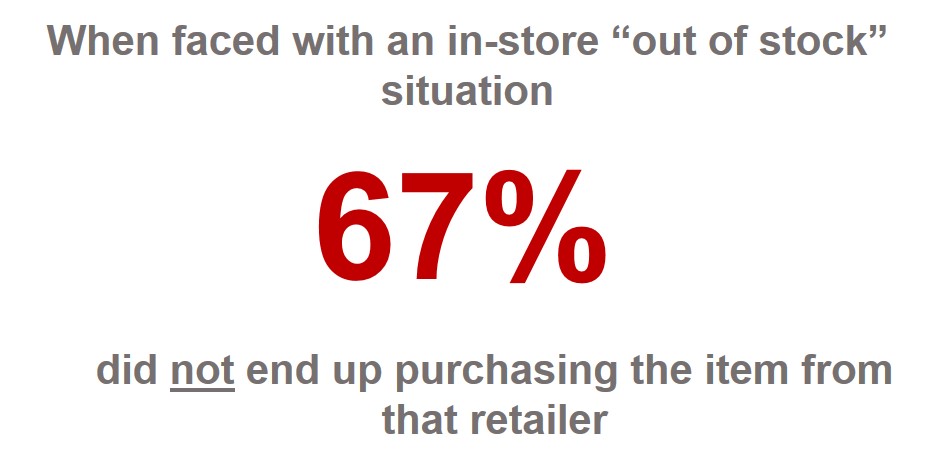 Don't short change the stores. In a recent consumer research study, TGC found that when consumers were faced with an "out of stock" situation in a store, two thirds of consumers did not end up purchasing the item from that retailer (in any channel). The endless aisle may sound great in theory, but consumers want what they want, when and where they want it.
Hope is not a plan.
Things will not get better on their own. We continue to provide our clients with actionable, measurable and business changing solutions. We would be happy to discuss how we might be of assistance to your business, too.